---
Webinar this Saturday, August 17, at 10:00 am EST.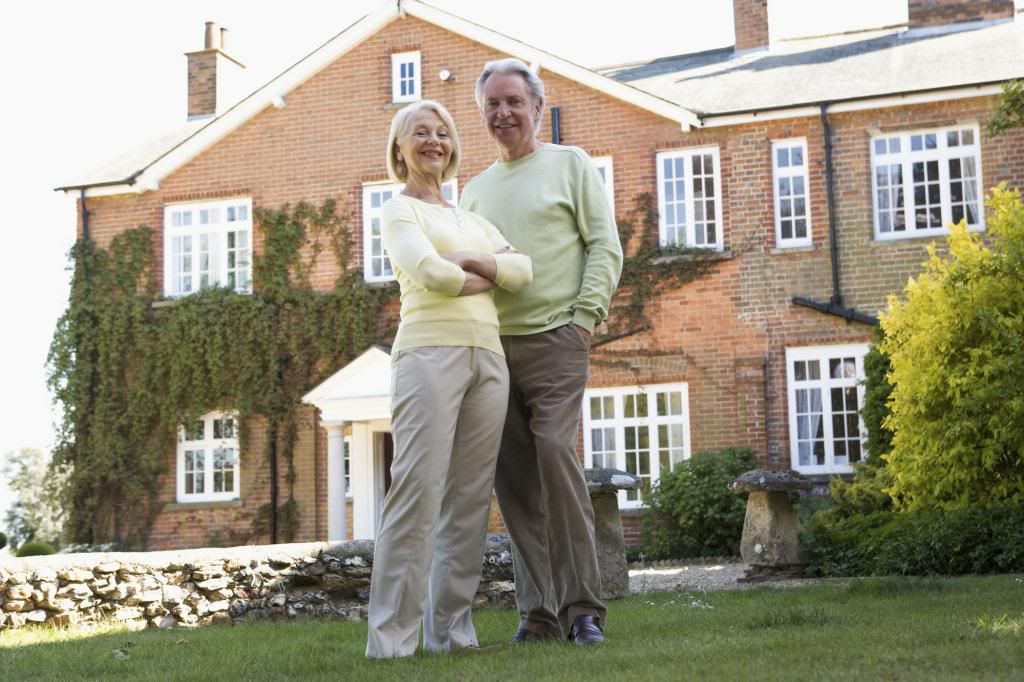 Charleston, SC - August 15, 2013. Alan Donald, CEO of The Alan Donald Real Estate Team at Keller Williams Realty and Jerry Garner, Reverse Mortgage Specialist at TowneBank Mortgage are teaming up to host a free webinar covering the different options that seniors can use to leverage equity in their primary home to buy a retirement/vacation home, swap their current home for a better one or buy an investment property to increase their monthly cash flow.
"Traditionally when people hear of reverse mortgages they think it is just a method to take cash out of their home to help ends meet," said Alan Donald. "This is not always accurate: Jerry and I decided to host a webinar to talk about little-known strategies that can help seniors buy another home – to live in or as an investment - without having any extra monthly payments!" The webinar will cover topics including what is a reverse mortgage, myths and truths about the reverse for purchase program and facts about Charleston, SC as a retirement destination.
"Seniors (over 62 years old) can buy their ideal retirement home or bring forward their retirement plans with no additional monthly mortgage payments. Many seniors have dreams about moving closer to family, moving to a warmer climate or close to the beach, buying a vacation home or improving their cash flow situation to retire in style," said Jerry Garner, Reverse Mortgage Specialist with Towne Bank. "I have closed more than 1,500 reverse mortgage transactions, and every time I seem to get the same questions over and over, so we thought - why not answer all the questions using modern technology? A webinar is a great way to establish two-way communication with interested parties!"
Seniors interested in learning more about reverse for purchase can sign up for the free webinar at www.RetireInGreatStyle.com to listen to Jerry and Alan in the comfort of their own home.
"Many baby boomers are retiring and want to go live somewhere warm, where they don't have to shovel snow in the winter," added Alan. "Charleston, SC is ideally located in a sub-tropical climate, much closer than Florida. In addition, Charleston has the Southern charm and historic heritage that makes it a very interesting place to live right by the ocean." Charleston, SC has recently won many accolades as one of the best places to retire in the U.S.
People interested in learning how to retire in style using a reverse mortgage for purchase can sign up for the FREE WEBINAR taking place this Saturday, August 17, 2013 at 10:00 am EST. Register online at www.RetireInGreatStyle.com
The Alan Donald Real Estate Team at Keller Williams Realty provides professional real estate brokerage services in Charleston, SC, under the direction of Alan Donald, its Broker Associate with the experience of more than 300 real estate transactions.
With total assets of $4.60 billion as of June 30, 2013, TowneBank is one of the top community banks in the mid-Atlantic area, and offers a full range of financial services that include TowneBank Mortgage, a division that specializes in personal and commercial mortages. Jerry Garner is a veteran top-ranked reverse mortgage professional, with more than 1,500 transactions under his belt.
Contact Information:
The Alan Donald Real Estate Team
(843) 900-0155
www.AlanDonald.com
Keller Williams Realty Charleston-Mt. Pleasant, SC


Jerry Garner, Reverse Mortgage Specialist
Townebank Mortgage
(843) 670-4332
www.townebankmortgage.com
NMLS# 512138
---
Share on Social Media:
Tags:
real estate
,
charleston sc
,
retirement
,
relocation
,
advice
,
alan donald
,
reverse mortgage
,
the alan donald real estate team
,
retirement information
,
retire in style
,
retire south
,
retire with cash
,
retirement planning
,
jerry garner
,
townebank mortgage
,
webinar
,
investment property
,
retirement living
---